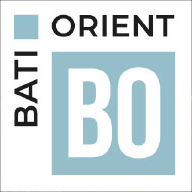 Our range of cement tiles, plain or decorated, hexagonal or square, are a perfect link between present and tradition. Appearing in France in the middle of the 19th century, cement tiles follow an artisan manufacturing process. Solid color, white or gray, they experienced a significant frenzy in decoration during the Art Deco period and then were exported to Vietnam (where their manufacture has since developed) in the homes of the French settled in Indochina and have come back for a few years, up dated, bringing to your interiors the warmth of old buildings.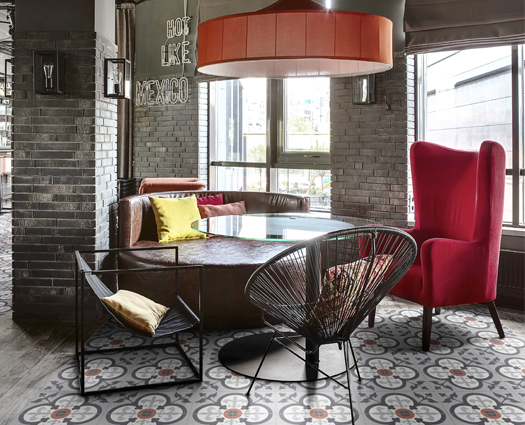 Modern, classic or vintage, cement tile blends harmoniously into any environment.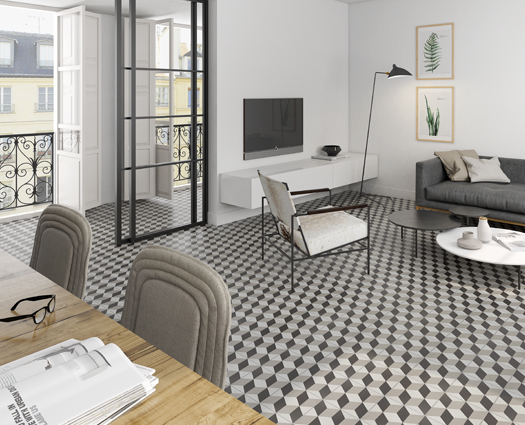 Easier to maintain, the Inspiration range is available in ceramics taking up the visual codes and the aesthetic rendering of real cement tiles.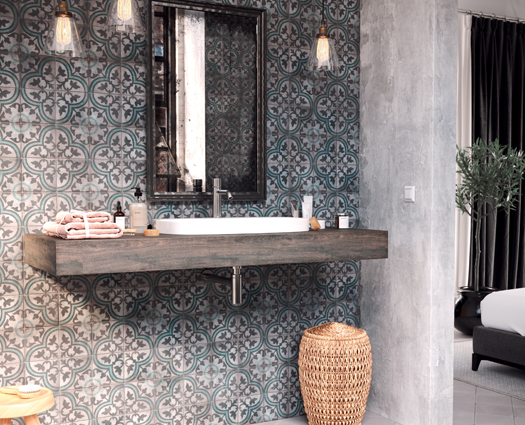 Developed thanks to a process allowing a unique aesthetic rendering combining the beauty of a patinated coating with the use of a traditional ceramic.
Discover the range Cement spirit
Installation and Maintenance according to
BO
La pose est spécifique à ce type de matériaux, mais leur domaine d'emploi est large, en sol en mur, en salle de bain ou en cuisine. Leurs motifs et leurs coloris sont éclatants car ils ne sont pas altérés par le feu et la chaleur, leur fabrication ne comportant pas d'étape de cuisson. La patine déposée par les années ajoute du caractère à ces décors intemporels.
Nos carreaux ciment reçoivent un prétraitement lors de leur fabrication, pour faciliter, leur mise en œuvre, leur entretien et leur tenue dans le temps.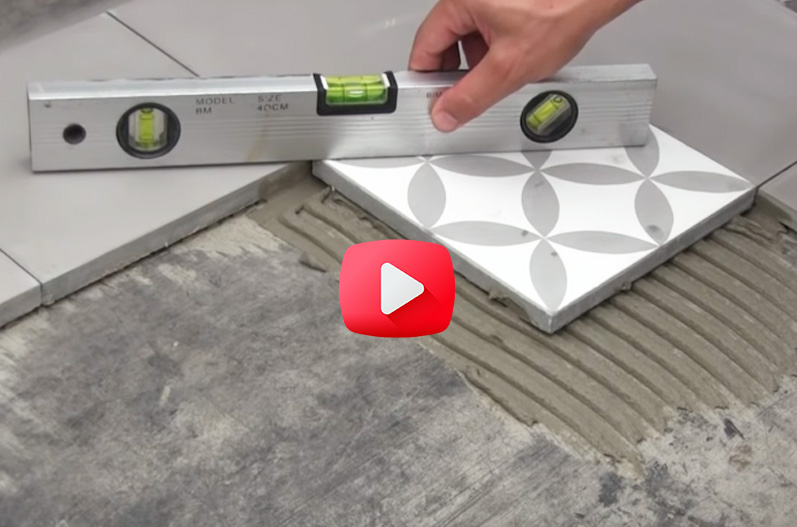 Conseils et astuces
Décoration et inspirations
Découvrez le style déco lié à ce produit
The
BO

news

Découvrez nos astuces, conseils et articles de notre magazine