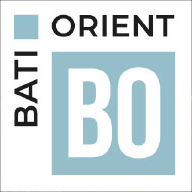 Resulting from a secular Moroccan know-how, the "Zellige" is the little extra that will bring nature and exotism to all your rooms. It is ideal for a bathroom wall, in a kitchen splashback and will be able to surprise you in a more classic entrance wall giving lots of character!
Manufactured in Fez (Morocco) using the same techniques since the 12th century, the "Zelliges" are glazed terracotta tiles, traditionally intended to be cut into fine mosaics. Initially intended for the decoration of palaces and mosques, their use has since become widely spread.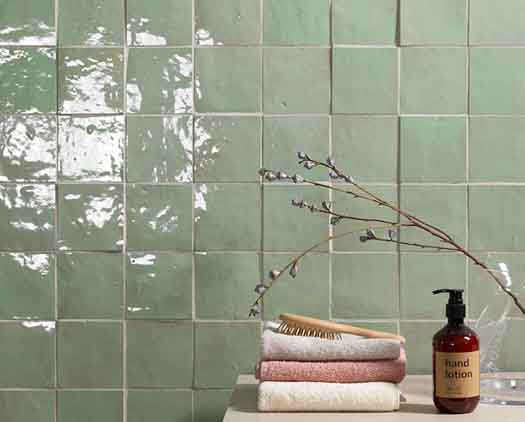 Result of "The Art of Fire" and the hand of man, the authentic Zellige tile brings living matter to the walls and floors for a unique decorative effect.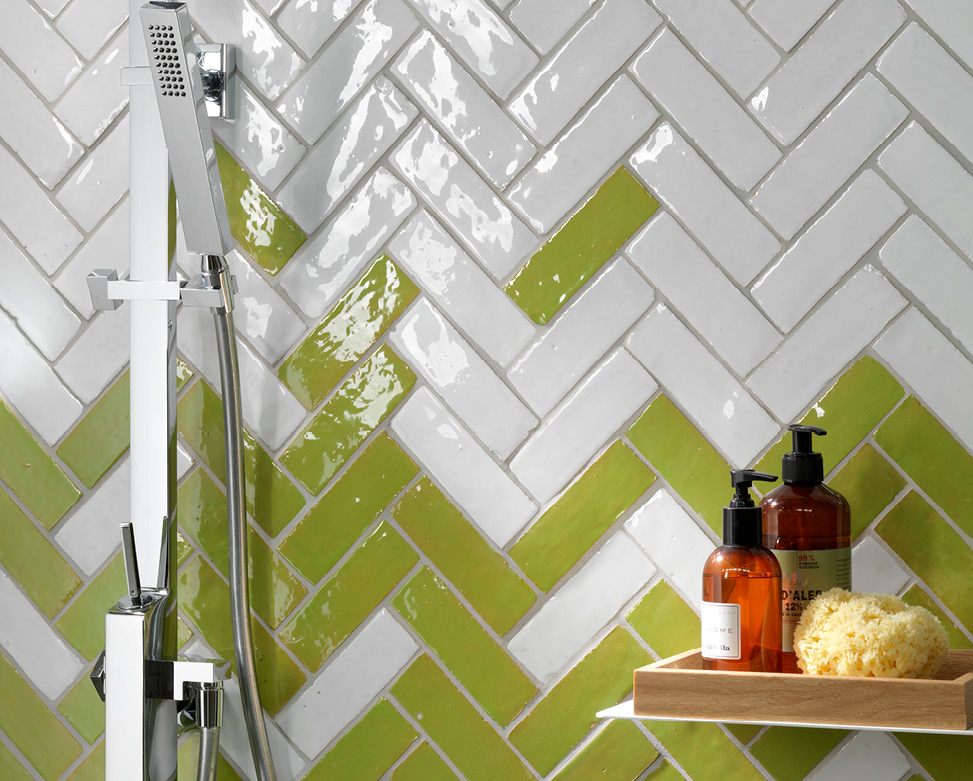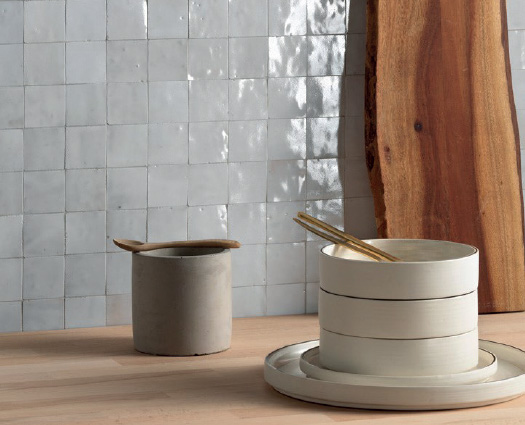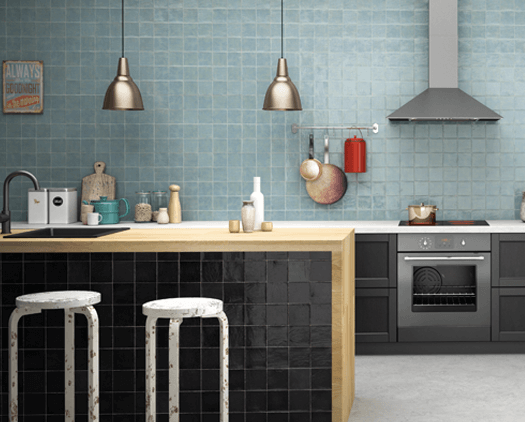 Thanks to its 9 colors, and a perfect imitation of the hue and the underside, "Inspiration zellige" ceramic tiles, blend perfectly into classic and modern interiors.
Discover the range Zellige spirit